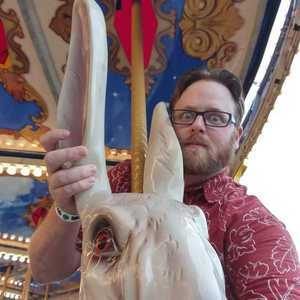 Keith Riley
Special guest
Keith Riley has been a guest on 3 episodes.
October 19th, 2019 | Season 3 | 31 mins 8 secs

europe, france, magic, romance, season 3

A french story about a beautiful girl falling in love with a cursed prince, and helping uncover the beast in both of them.

June 9th, 2018 | Season 2 | 10 mins 54 secs

europe, ireland, season 2

A story about two greedy farmers, who reaped what they sowed, when their neighbor milked them for all they were worth.

November 22nd, 2017 | Season 2 | 11 mins 24 secs

asia, japan, kitsune, season 2

A story about how everything comes up tails when a man is outfoxed on a wager.

This episode contains descriptions of torture. Viewer discretion is advised.